RS2048CJC – industrial water-cooled tetrode with output power 53 kW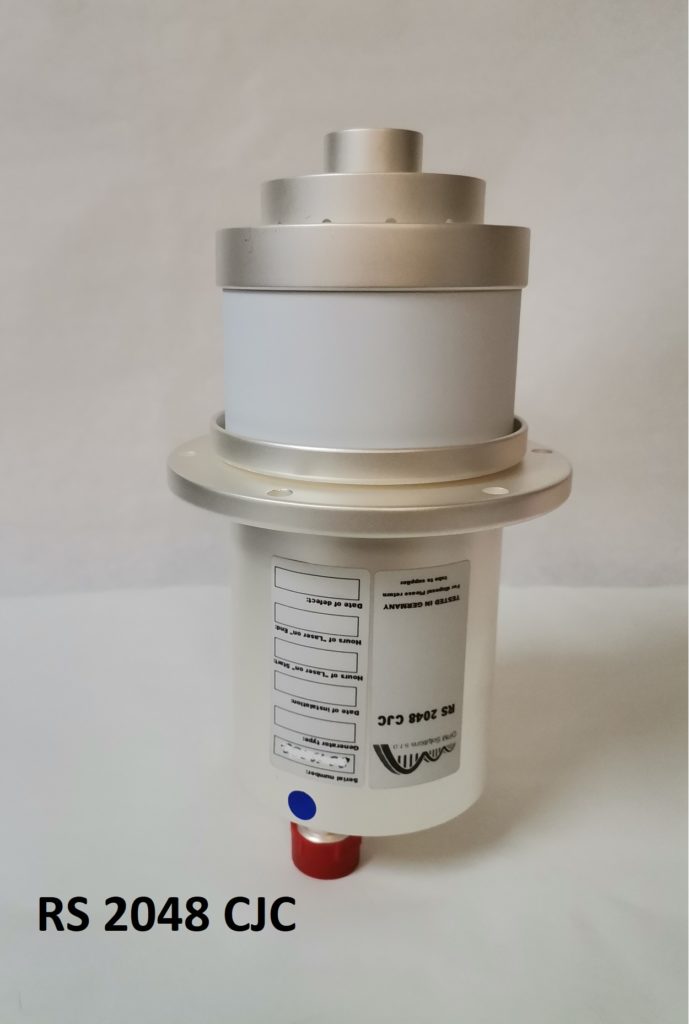 RS2048CJ is water-cooled power tetrode, made by metal-ceramic technology. This electron tube is intended for industrial generators and amplifiers up to 110 MHz. RS2048CJ is mostly used in generators for CO2 TRUMPF laser cutting machines.
For operation in pulse mode, the parameters depend on equipment characteristics. Contact us for specific information.